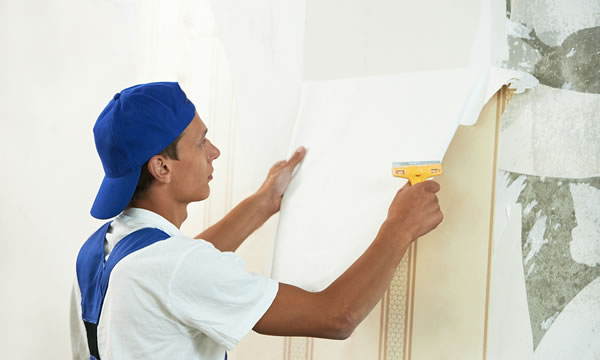 Wall Paper Removal can be a very labor intensive task when redecorating the interior of your older home or building.  It can be extremely messy and if you're not careful can cause damage to the underlying wall as the wallpaper can literally tear layers of drywall with it.  This can cause a mess of patch work to be repaired before the wall can be repainted again.
ThinkPainting is a licensed and insured painting contractor specializing in wall paper and wall covering removal.  We can carefully remove your wall coverings, while keeping your home or business absolutely spotless.  We can swiftly repair any damage to the walls and any patching required.  We can even repaint your newly uncovered wall for you too if you like.
Wallpaper and Wall Covering Removal Services:
Wallpaper Removal
Wallpaper Cleanup
Wallcovering Removal
Interior Redecorating
Commercial Interior Redecorating
If removing the wallpaper in your next decorating project is too overwhelming for you then you need to give ThinkPainting a call today.  We can make short, efficient work of your wall paper removal project and leave you with nothing but clean bare walls ready for your coat of paint or recovering.