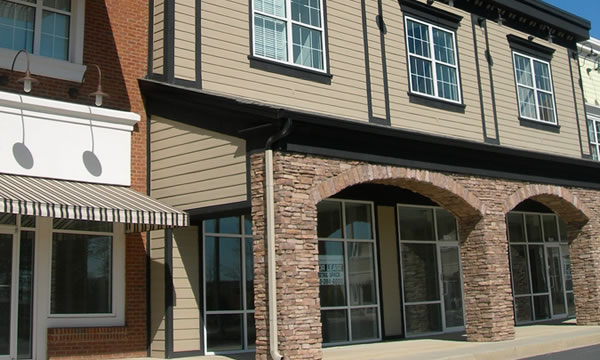 Developing a stunning storefront and inviting atmosphere for your retail space is no easy task.  You need bold colors on the outside to get your customers attention and an inviting color scheme on the interior to keep them comfortable and coming back again and again.  ThinkPainting understands the unique challenges retails stores face when it comes to their appearance.
We know you don't want to be dealing with painters and their equipment in your store and that's why we can work out a project timeline that keeps us and our equipment out of the way of your customers and staff, and we never, ever leave a mess!
Appearance is paramount when you operate a retail store and with ThinkPainting every last little detail will be looked after by us personally or one of our knowledgeable and experienced painters.   We are more than just painters, we are your new partners in making your business look better!
With a ThinkPainting quality paint job in your store you can be sure customers will have nothing but good things to say about the decor and appearance of your business and you'll have found some quality painters you can trust for all of your painting and handyman projects.
If you're looking for the Massachusetts painting contractors to really give your storefront and retail space the visual "edge" then give us a call or fill out our request form today!  We'd love to transform your space!
Storefront & Retail Space Painting Includes:
On-site visit (or several) to go over your project.
Color consultations until you're happy with the choices.
Meticulous site preparation and protection of areas not to be painted.
Application of any base coats or primers.
Application of top coats and trim or accent.
Job walkthrough with you, (the business owner).
Final details and finishing work.
If you are looking for painters you can trust to work in your Retail Space then let ThinkPainting come out and have a look at your project and submit a competitive estimate for you.