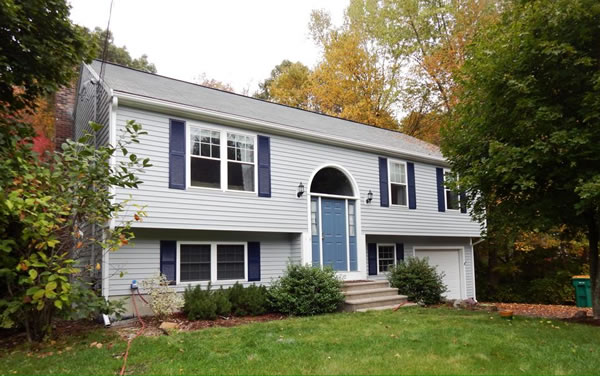 For many Massachusetts homeowners 2015 is going to be the year they finally decide it's time to paint the exterior of their home.  Maybe you'd just like to touch up some window trim with a new contrasting color or maybe you'd like to completely strip the exterior of your home in preparation for a fresh, new color scheme so your home can look like one of the nicest on the block.
Whatever your exterior painting plans are it's going to important to plan out the details and the prepare the exterior for paint.
The first step in planning for an exterior painting project is to get the exterior of your home and surrounding property ready for the painting process.
#1.  Clear Away Any Brush or Tree Growth Near Your Home
This is actually fairly important because trees, shrubs and other bushes close to your home help contribute to the spread of micro-organisms onto the exterior of your home.  Might not seem like a big deal right?  Wrong, these micro-organisms can take hold (more readily on some siding materials than others) and contribute to problems like mold and mildew which can make paint adhesion very difficult.
Pollens and tree sap particiles that become airborne and stuck to the exterior of your home don't help matters any.  By clearing away any excess or overgrown brush that is close to or touching your home you'll greatly reduce the amount of contaniments on the surface you'd like to paint.  You'll also have better access and a better view of any areas that might have been covered up or hard too see in the past.
Getting a good look at your project will be important for an accurate estimate and if the project is easily accessible for the painter it will be reflected on the estimate in the reduced amount of time they have to spend doing this exact same thing.
#2.  Give Your Home Exterior A Thorough Cleaning and Pressure Wash
After you've cleared away any sources of contaminants from your home it's time to give the exterior of your home a thorough cleaning.  This is best handled by a professional with access to a mobile pressure washing unit and special commercial grade cleaners that can quickly strip away the surface contaminants on your home.  Tree saps, pollens, airborne dust, soot from chimneys, cleaning agents you've used in the past, these things all build up on and bond to the surface of your home.  It's these areas (if not properly cleaned) that usually cause the paint to bubble, peel or chip long before it ever should have.
#3.  Replace or Repair Any Damaged Siding or Trim
Another benefit to clearing away all the brush and cleaning the exterior of your home is you'll be able to spot any areas that might need to have minor repairs.  Such as rotting or warped fascia boards, any loose or broken window trim or pieces of siding that might have been damaged (if you pressure washed your home yourself!).  These repairs can be (and should be) completed long before your home is due to be painted, so there are no surprises for the painter who's taken on your project.
Choosing The Colors For Your Home Exterior
One of the biggest dilemma that a homeowner will face when planning out their project is choosing the actual colors you'd like to paint your home.  Multiple trips to paint stores, surfing design idea websites like Houzz and scouring magazines for that picture perfect color scheme you can fall in love with.  This is where it's a major advantage to work with a professional painting contractor.
While you rack your brain trying to decide on the perfect color scheme your professional painter has probably painted more than a dozen or so homes in the last 6 months in a wide variety of colors.  When you hire a professional painting contractor you're going to get a wealth of knowledge on the latest color trends and some really neat color scheme ideas that you might have never even thought of on your own.
Choosing An Exterior Painting Contractor
If you're not planning on painting the exterior of your home on your own then you're going to need to hire a professional painter to do the work for you.  You have a couple of options here.
#1.  You hire a general contractor, who will then hire a painter, supervise the project and charge you 15-20% to do so.
#2.  You surf classified sites like Craigslist looking for the cheapest painters you can find.  (this is a very bad idea!)
#3.  You hire a reliable professional painter directly who can then estimate your project and complete the work directly for you without the additional markup and no loss in quality of work.
The choice is yours but just remember that all painters and paint jobs aren't created equal.  Here are a few things to look for when searching a painting contractor to paint the exterior of your home:
Check References (can you call any of their past clients?)
Check Their Licensing is Valid (a quick phone call)
Are They Insured To Work On Your Home?
Do They Have A Website?
Can You View Photos Of Their Work?
Who Offers Exterior Painting Services in Massachussets?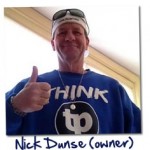 THINKPAINTING is a full service professional painting contractor serving Most of south eastern MMassachusetts.  We are licensed and insured and specialize in prepping and painting home exteriors for a beautiful new coat of paint.  If you'd like an estimate to paint the exterior of your home then give us a call today!